Outstrategy Your Competition Online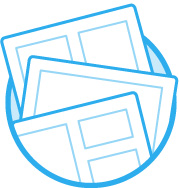 Social Media
Not just for kids on their smartphones. Social Media brings traceable traffic to your company and builds a reputation that you control. Don't rely solely on Google or Yelp reviews. What happens when that image is tarnished?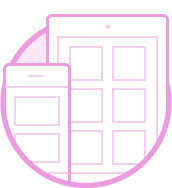 Website Makeovers
Most small businesses have outdated or broken websites and they don't even know it. If Facebook is your only site, it is blocked for most people searching from their office. Don't be that site!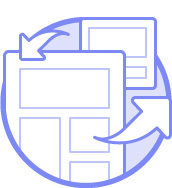 Search Engines
Have you searched your business lately? What about your products and services? Where does your competition land in the list? We can get you search engine results so you can dominate your niche.
We take the confusion out of your online marketing.
Only 24% of brands say they do "social listening." (DashBurst) You need to know what your reputation is.

24%

74% of cell phone owners use their phone to get directions or other information based on their current location. (Pew Research Center)

74%

60% of all organic clicks go to the organic top 3 search results. (Business2Community)

60%
INTERNET PRESENCE BUILT FOR YOU... SO YOU CAN GET BACK TO BUSINESS.
Our passion is your business.
Your site must be responsive and mobile-friendly.
Our mission at OutStrategy, LLC is to help your business beat out the competition online.
Templates look great in the previews but they aren't always that easy to customize. Many businesses turn to expensive website design companies that leave them to navigate confusing technical structures to try and update their website information.
A lot of sites end up with bad navigation, missing links, or slow loading pages. This leaves your customers confused and frustrated.
Then they click the back button to look at your competitor's website and their desire to purchase with them.
We aim to eliminate the frustration for business owners and customers by creating websites that search engines like, customers like, and are easy to navigate.
About Kelly Rastatter
Kelly Rastatter is a small business addict and corporate PMP (project management professional). She enjoys long walks on the information highway, taking in digital marketing strategies with the same fury as she does chocolate denali moose tracks, teaching biz owners that technology can be tamed, and occasionally coaxing her teen daughter into long conversations that don't contain the word "whatever". You can find her on
Facebook
typing out more advice than you could ever need or join her weekly challenges by signing up for the
Dart
.